WAGYU BEEF DEGUSTATION
The best meat from all over the world!
The Hidalgo Beef Tasting is the new "restaurant in the restaurant" Hidalgo in Japanese-Mediterranean ambience in which you can exclusively taste the most expensive and most tender meat in the world: original Kobe beef, Japanese Wagyū and Wagyū from South Tyrol - try the originals from Japan and compare with that from South Tyrol.
Why taste only wine? With us you can enjoy three different types of Wagyū meat as an exclusive meat comparison tasting with the most precious meats of the world on a plate.
The Hidalgo has created a unique place for the new Beef Tasting which offers the perfect stage for the most expensive, most delicate and most tender meat in the world. Savour this unique melt-in-the-mouth culinary experience in the truest sense of the word.
Umami. Describing the taste of sophisticated and exclusive Japanese Kobe and Wagyü beef requires a new term, otherwise words would fail us. A taste description from Japan is needed, from the home of this famous meat. Because only genuine and original meat is served at Hidalgo Beef Tasting, no matter which type. This small gourmet restaurant sees its role in providing beef tasting sessions: in addition to the classical types of meat at Hidalgo, there are an increasing number of meat types to be tasted and reviewed. Here, you'll not just find good meat, but the best meat in the world! For lovers and connoisseurs of meat and confirmed carnivores.
Mediterranese. Japanean.
Where a Mediterranean and Japanese atmosphere come together to form a convincingly strong fusion, not just in furnishings, but on the plate, it is simple to be open to completely new things. Conscious eating according to the Hidalgo philosophy 'Meat tastes best in its purest form': by deliberately avoiding sauces that distract from the main theme, Hidalgo Beef Tasting offers what truly counts in soothing blue surroundings: a genuine, select meat taste. A meat tasting session allows a comparison of the incomparably good …
At Hidalgo Beef Tasting you can taste different types of meat in an exclusive setting: the most tender and expensive meat in the world, Kobe and Wagyū beef from Japan, and since may 2016 also the brandnew Wagyu South Tyrol fom the Oberweidacherhof from Ritten/Renon. We'll be happy to serve you our Mediterranean Hidalgo antipasti and classic first courses before the highlight of a meat tasting.
What is the Wagyü beef legend all about? Which stories are based on rumour and which fascinating facts are true? Find out more.
Ready to surrender to the temptations of the flesh? The new Hidalgo Beef Tasting menu will have you enamoured.
KOBE BEEF & WAGYU SOUTH TYROL
Since May 2016 we offer Wagyu Beef made in South Tyrol by a young farmer who raises a flock of a japanese breed on his farm on the Renon/Ritten over Bozen/Bolzano. You can try this brand in comparison to Kobe Beef and Wagyu Kagoshima on our Beef Tasting Degustation.
FILM
The south tyrolean based channel
SDF - Südtirol Digital Fernsehen
launched a new TV show named "Aufgetischt", what means "To dish Up". We are proud to be the first who could offer hospitality to
television presenter
Magdalena Steiner and her team.
Here you can watch the tv show online!
(it's in german, but worth watch it only for the images of the cellar and the meat preparation!)
WINELIST
IN PERFECT COMPANY AND GOOD HANDS
Wine is an important part of the dining experience.
And at Hidalgo, where the focus is on enjoyment, it goes without saying that our wines are stored in our stone wine cellar under excellent climactic conditions. Over 600 labels and 18,000 bottles of wine make up one of the largest and most varied private wine collections in the area. Over 30 years' worth of wines and distillates in the well organised wine cellar have history, character and excellent body.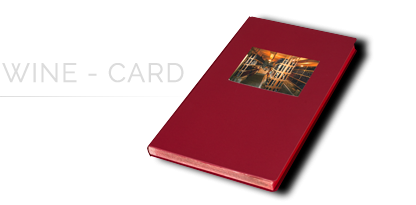 Please note: This is only a overwiev of our wines in our cellar. For exact wines, vintage and prices please consider always the updated wine card in our restaurant.
RESERVATION BEEF TASTING
We kindly ask you to make your reservation for the Hidalgo Beef Tasting by phone, thank you!
+39 0473 292 292
We are pleased to welcome you soon at Hidalgo,
Otto Mattivi & the team of Hidalgo
We appreciate your understanding, that we unfortunately can not accept reservations via email. Thank you.
CHARGE YOUR ELECTRIC CAR
Total freedom during your stay at Hidalgo
Enjoy your stay at Hidalgo and charge your car at the charge point (Super Charger 22 kW) in our basement garage.
For more information don't hesitate to ask us!